California Franchisee Legal Issues
A Trusted Source for Franchisees in
Need of Litigation Assistance
When buying a franchise, it can be easy to get carried away in the excitement of becoming a business owner. However, it's important to remember that becoming a franchisee means forming a long-term business relationship. You should do so with care. At Global Legal, our expert franchise attorneys can help you build a good business relationship with your franchisor. If a conflict comes up, our attorneys can help you fight back against unfair business practices.
Guidance for all types of
Franchisor Legal Issues
Franchise Disclosure
Document Review
The Franchise Disclosure Document (FDD) is a legally mandated document franchisors must provide to prospective franchisees in 23 different states.
It must include the history of the business, franchise rules and restrictions, turnover rates, financial projections, the number and location of all franchisees, and more. Before you sign on to become a franchisee, we strongly recommend that you work with a California franchise attorney to review the FDD.
Franchise Agreement
Negotiations
All franchise agreements should be reviewed carefully before the franchisee signs the contract. Taking the time to review the franchise agreement with an experienced attorney can also help protect franchisees from predatory practices like mandatory arbitration.
Business Formation
Purchasing a franchise is not the last step to running a successful business. If you're considering buying a franchise, we strongly encourage you to form a business structure such as an LLC or a corporation.
The team at Global Legal has experience in structuring businesses and producing the documents necessary, such as bylaws and articles of incorporation, to become a verified business.
Franchise Terminations
and Renewals
Almost all franchise agreements include mandatory renewal or termination dates. The franchisee must either renew or choose to terminate their franchise license on this date or face penalties.
If you choose to terminate a franchise agreement, California law protects your right to do so, and protects your investment into the business. Your attorney will help you submit the necessary renewal paperwork on time or manage the termination process for you.
Franchise Transfers
and Sales
If you want to transfer or sell your franchise, you have that right. You just need to make sure that you've followed all the terms and conditions in your franchisee contract before taking action.
Our attorneys can help you draft and review buy-sell agreements for your franchise license and avoid potential legal complications.
Fraud and Unfair Trade
Practices
Franchisors do not always have the best interests of their franchisees at heart. They may make misrepresentations during the sale of franchises, permit territorial encroachment by other franchisees, or require the franchisee to buy overpriced or inferior products from a vendor who gives kickbacks.
In any of these situations, your attorney will research and put together a case to help you fight back against these unfair trade practices.
Franchise Litigation and
Arbitration
Sometimes, there's no way to resolve a problem with your franchisor other than to pursue litigation or arbitration. A franchisee lawsuit against franchisors should be carefully built to support the case.
Before you file a lawsuit or pursue arbitration against your franchisor, work with your attorney to ensure that you've collected all the details necessary to pursue a successful case.
Falifornia Franchise Investment Law (CFIL) and California Franchise Relations Act (CFRA)
California law provides some very important protections to franchisees, both at the time of disclosure (under the CFIL) and during the life of the franchise, including at termination (under the CFRA).
These franchise specific laws, first enacted in 1970 and constantly updated since, put California at the forefront of the development of franchise law. By working with the experienced team at Global Legal, you will ensure that you have lawyers in your corner who understand the subtle nuances of these laws, and who are always up-to-date as to the latest developments. By relying on our extensive experience handling CFIL and CFRA issues, we can clarify the big picture for you and help you better prepare your case, thus improving your prospects for recovery.
Global Legal Provides the Best Franchise Attorneys Los Angeles Has to Offer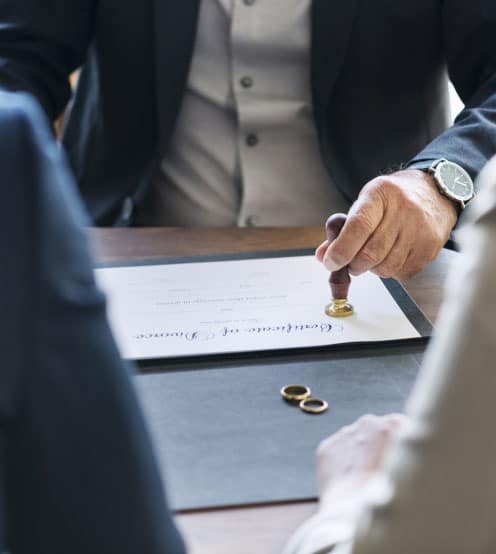 As a franchise owner, you know that little details make all the difference. Whether you're negotiating an agreement or preparing for litigation, you can make sure all the details are accounted for by working with one of the attorneys at Global Legal.
Our attorneys have decades of experience helping franchisees like you navigate the complexities of every aspect of relevant law. Schedule a consultation today to learn how we can simplify the legalities your franchise faces.