California Franchisor Legal Issues
A Trusted Source for Franchisors in Need of Litigation Assistance
When you're running a franchise business, you need to keep up with a range of tasks and regulations.
It's all too easy to forget about critical legal details when you're focused on your day-to-day operations.
That's where our attorneys can help. Global Legal Law Firm suggests that you work with our team of talented California franchise attorneys to make sure that every aspect of your business follows franchise law and is managed in a timely manner.
Guidance for all types of
Franchisor Legal Issues
Contract Drafting
Contracts with your franchisees (also known as franchise agreements) are a fundamental element of the franchise business model. Franchise agreements will typically describe profit splitting, the rights and responsibilities of each party, and the process of transferring or terminating the relationship.
Any one of these elements can dramatically impact the profits a franchisor receives. Savvy business owners make sure to work with experienced attorneys to draft their franchise agreements.
‌
Systems Analysis and Evaluation
Systems are essential to keep your franchise locations consistent. Franchises develop and implement systems such as training and support programs, operations manuals, marketing materials, sales processes, and general management resources.
These systems are often governed by laws in the franchise site's state or jurisdiction, which can pose complications for franchisors with locations in many places. To ensure that your franchise's systems are in compliance with all the necessary laws, we highly recommend that you have your systems reviewed regularly and privately.
Filings and Registration Maintenance
In many states, franchise registration documents, including franchise agreements and the various mandated disclosures, must be regularly updated and amended. Similarly, franchisors are required to maintain their business registration with the state and file documents on time to keep the entire franchise in good standing.
The deadlines for contract updates, registration submissions, and filing requirements must be met, or the franchise can face legal consequences. A California franchise attorney can help you meet all these deadlines and keep your business running.
Transactional Services
Transactional services include major changes to your franchise system, including mergers, acquisitions, and the purchase or sale of intellectual property. These types of transactions can affect your business for years to come, so it's essential to have your attorney review them carefully.
‌
Your attorney will write and review contracts and agreements for transactional services that help you maintain your business rights. These contracts are tricky, and it's easy to accidentally cede a right that you wanted if you're not careful. Our lawyers' expertise will help you keep and acquire the rights you want and prevent accidental concessions.
Work with a California Franchisor Attorney from Global Legal Law Firm to Resolve Your Case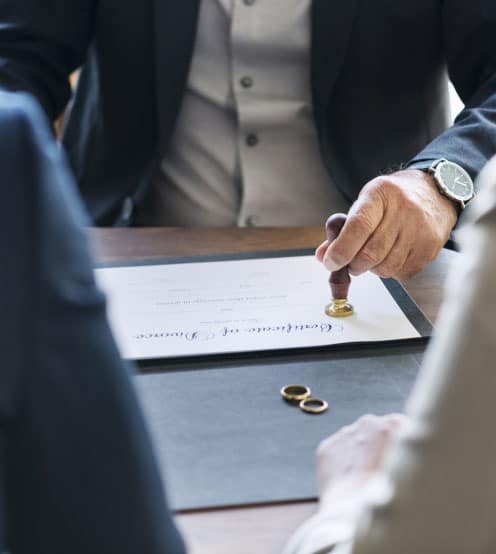 When it comes to franchise law, the details matter. That's why our California franchise attorneys are prepared to help you draft and review agreements, evaluate your systems, and manage your registrations.
Global Legal has helped many franchisors keep their business running smoothly, no matter what states their franchisees may be found in. Schedule a consultation to learn how our team of experts can help you with your franchisor legal issues.