Streamlined California Franchise Litigation
Global Legal's attorneys are experienced
in navigating franchise litigation on behalf of
franchisors and franchisees alike.
Franchised businesses need to maintain the relationship between the corporate franchisor and individual franchisee locations.
This means navigating litigation, sales, transfers, and disputes between franchisors and franchisees across many jurisdictions.
Our attorneys are experts in the litigation of franchise law of all types, as we successfully assist both franchisors and franchisees with their legal issues.
California Franchisor Legal Issues
Global Legal lawyers have experience helping franchisors handle everything from franchise registration to systems analysis and disputes with franchisees in order to keep their business growing.
California Franchisee Legal Issues
The attorneys at Global Legal have the knowledge to help franchisees review franchise agreements, sell or transfer locations, terminate their franchise when warranted and fight fraud.
About Global Legal Law Firm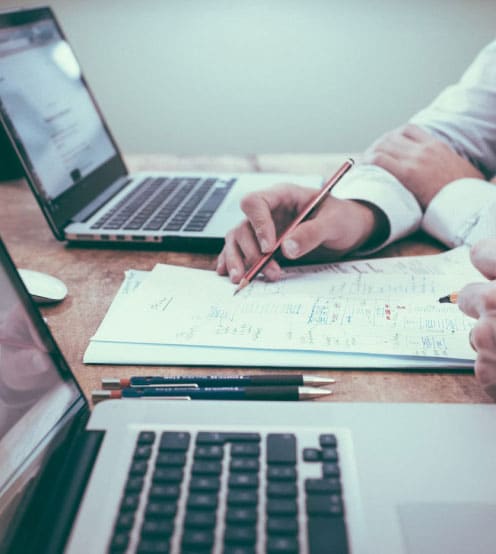 Our attorneys have decades of experience litigating franchise legal issues from both sides. From extensive experience navigating the registration and negotiation process to in-depth knowledge of franchise-specific laws and regulations, our attorneys have demonstrated their expertise in both state and federal courts, as well as arbitration.
‌
We've helped franchisors and franchisees alike handle the legalities involved in franchise management and come out the other side with the result they want. No matter how big or small your business may be, we believe that you have the right to fair and just representation in any franchise law matter.
Our Process
Working with our skilled team of attorneys is easy. Once your client agreement is signed, our staff will work closely with you to move your matter to completion. You'll know exactly where your case stands every step of the way.
Step 1

Signed Client Agreement

Step 2

Global Sends Letter

Step 3

Response Received

Step 4

Case Negotiation

Step 5

Case Resolution
CA Franchise Law Resources
Figuring out how to get out of a franchise agreement with...

Read More

‌‌Investing in a franchise requires an exploration of the dynamics in...

Read More