Global's James Huber named San Diego Leaders in Law Finalist for 2021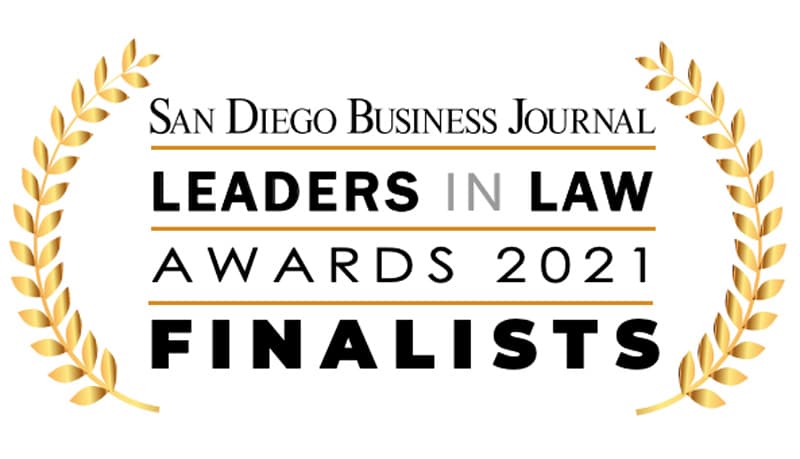 A version of this article originally appeared in the San Diego Business Journal, Nov 1 2021.
The San Diego Business Journal's third annual Leaders in Law Awards honors San Diego's top lawyers and in-house general counsel attorneys. The finalists' accomplishments and community involvement were impressive. On behalf of the San Diego Business Journal, I want to thank our presenting sponsor Signature Resolution and our judging panel; Peter Callstrom, CEO, San Diego Workforce Partnership, David H. Crean, Managing General Partner, Coast BioVentures, LLC, Christina de Vaca, CEO, Corporate Directors Forum, Matthew Fehling, President & CEO, Better Business Bureau Serving the Pacific Southwest, Jennifer Jacobus, PHRca, SHRM-CP, Director of HR Services, San Diego Employers Association and Jason Paguio, President & CEO, Asian Business Association San Diego. They join us in congratulating the 2021 finalists. The winners will be announced in the November 15, 2021 publication.
Recommended Press & Events
A version of this article originally appeared on The Green Sheet. See the...

Read More

A version of this article originally appeared on The Green Sheet. See the...

Read More

A version of this article originally appeared on The Green Sheet. See the...

Read More