Global Legal's team of attorneys will help you
pursue debts in ways that debt collection
companies can't.
Collecting commercial debts can be tricky in the modern marketplace. Debt collection companies are heavily regulated, limiting their ability to retrieve your funds.
Law firms are exempt from specific collections regulations, so they can pursue your debt more aggressively than alternative services.
Our attorneys are experts in pursuing and retrieving commercial debts through focused, high-pressure litigation.
Commercial Collections Litigation
Global Legal attorneys are experts at pursuing commercial collections litigation, which is the most efficient way to pursue and receive your funds.
Commercial Collections Judgment
Enforcement
Once a court has judged that a company must pay a debt, Global Legal can ensure that judgment is enforced. 
About Global Legal Law Firm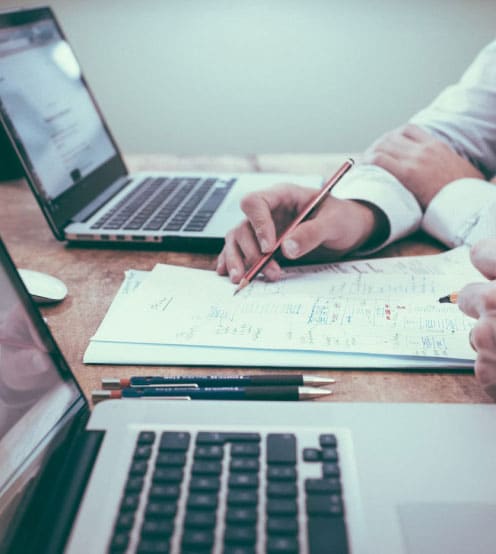 We provide a wide range of expert services to support your commercial collection requirements. Our attorneys have put hundreds of hours into collections litigation during their decades of experience in the field. You can rely on our team to understand what needs to be done to help you receive repayment in full.
‌
With in-depth knowledge of collections litigation and judgment enforcement, our attorneys have fought and won debt repayment around the country in state and federal courts alike. We understand the intricacies of debt collection. We believe that even the most prominent companies should be held accountable for the funds they owe.
Our Process
Working with our skilled team of attorneys is easy. Once your client agreement is signed, our staff will work closely with you to move your matter to completion. You'll know exactly where your case stands every step of the way.
Step 1

Signed Client Agreement

Step 2

Global Sends Letter

Step 3

Response Received

Step 4

Case Negotiation

Step 5

Case Resolution
Commercial Collections Resources
Offering Merchant Cash Advance services can be very rewarding, allowing you...

Read More

Global Legal Law Firm is a commercial debt collector that handles...

Read More

If you have debts, you know how stressful the collection process...

Read More