Outside General Counsel & Advisory
Outside general counsel services providing legal expertise tailored to your business without the overhead and expense of in-house counsel.
‌All businesses regularly face legal issues, especially those within the ever-evolving payments industry. While large corporations maintain their own in-house counsel, you can avoid that burden, while reaping the benefits of legal counsel on hand when you need it, by using outside general counsel services for your day-to-day legal needs.
By establishing a relationship with a specialized firm like Global Legal Law Firm that knows your business, knows the payments space, you can get the same tailored, personalized legal advice of a large corporation but without the expense.
Working with you for years also enables Global Legal to become intimately familiar with your business model and practice, enabling specialized and particular advisement, specifically tailored to meet your business's needs, protecting your best interests, insulating you from the rest.
Collection/Delinquent
Accounts
‌Our attorneys are experts in maximizing returns on your commercial collections matters, and on delinquent accounts wherein your clients owe you money. Global Legal are experts collecting the money owed to you no matter what state in the nation the debtor resides.
Global Legal is a team of payments attorneys with years of experience litigating against debtors, obtaining judgments, and then performing post-judgment enforcement. Global applies the legal pressure that usually proves to be the best tool to bring the debtor to the settlement/repayment table.
Contract Review
‌When you have Global Legal as your company's outside general counsel, you'll enjoy the ability to have your contracts reviewed and revised on an on-going and as needed basis.
Global Legal Law Firm outside general counsel provides you and your business the on-demand legal advisement you need when you need it. Enter into contracts confident that your legal rights are protected with our corporate attorneys' careful review and advice.
Risk Management Advice
‌Fully understand your legal risks and potential exposure to lawsuits and get expert guidance on balancing risks and benefits.
Global Legal is able to provide this advisement because Global attorneys are first and foremost litigators. We represent plaintiffs and defendants in the most complex litigation matters – there is no business or payments issue that we have not previously navigated. Our attorneys are constantly required to stay on the cutting edge of policy and practice, as there is no other way to be successful and relevant in the payments space.
Compliance Services
‌Navigate the myriad of federal and state regulations governing your business activities with lawyers who know them inside and out.
The payments space is a vast and widely unknown, and un-understood industry, yet it's the daily environment in which Global Attorneys practice. No common attorney is trained or knowledgeable in the electronic payments industry. It's varied and complex and has been evolving rapidly since the late 90's. Global has been here, the tried and true expertise needed to assure your business is protected and in full compliance to the best interest of your business's profitability and sustainability.
Underwriting
‌Our attorneys are well-versed in underwriting standards and guidelines. A decade in the commercial collections space, Global attorneys understand the requirements for your underwriting to best assure contract compliance and repayment should there be a breach.
Employment and labor
law and advice
‌Comply with ever-evolving employment and labor laws in all your personnel actions with the expertise of experienced attorneys on your side.
‌Employee Manuals
‌Keep your employee manuals up to date with current laws, and ensure they are tailored to your business's needs.  Global is able to provide the specialized and tailored review of your business – taking a look under the hood – to see how you can best keep your employees up to date and informed of their rights among your business's practice and goals.
‌Employment Agreements
‌Grow your business with employment agreements that attract and retain key employees.  Global's contract review services allow for your business to have its agreements reviewed, revised, and annotated, usually in a few days time.
‌Executive and Officer Agreements
‌Recruiting top-level management often requires compensation packages that need special legal review.
‌Employee Compensation and Benefits
‌Our expert attorneys ensure your compensation and benefits conform with complex regulations to take care of your employees.
About Global Legal Law Firm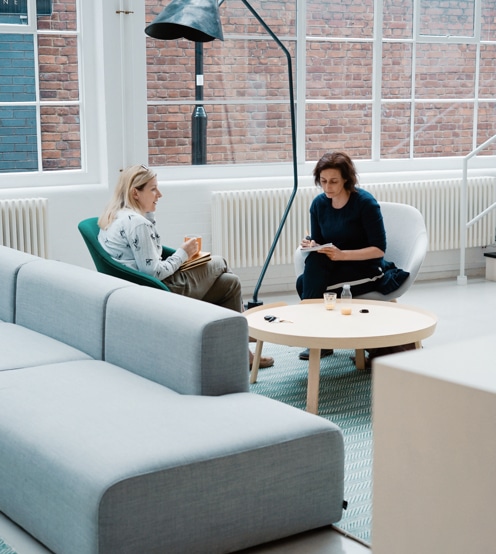 ‌Our attorneys have a wide range of experience and expertise in business litigation and corporate transactions, and payments law. Our clients value our law firm's outside general counsel services because of our extensive knowledge of the legal issues that businesses confront daily. We take a business-first approach to minimizing risk and complying with the ever-growing web of regulations and laws businesses face.
‌
‌We take the time to get to know your business and goals to provide tailored guidance. Our outside general counsel services range widely, from contract review to employment law advice and counsel. Pay for each service individually or pay a flat-fee retainer. Contact us for a consultation on how we can best meet your business's legal needs.
Our Process
Working with our skilled team of attorneys is easy. Once your client agreement is signed, our staff will work closely with you to move your matter to completion. You'll know exactly where your case stands every step of the way.
Step 1

Signed Client Agreement

Step 2

Global Sends Letter

Step 3

Response Received

Step 4

Case Negotiation

Step 5

Case Resolution
Outside General Counsel Resources
Many electronic payments companies rely on outside general counsel to act as their...

Read More

Business and law evolved together and have developed such a symbiotic...

Read More