Sen. Warren reports millions defrauded on Zelle
Banks need to be held accountable
Sen. Warren questions bank CEOs about Zelle during a Senate Banking Committee hearing on Sept. 22, accusing them of failing to protect their customers from fraud despite claims that the platform is safe.  Her office released a report stating:
"Big banks own and profit from Zelle but are failing to make their customers whole for both authorized and unauthorized fraudulent activity on the platform, despite their claims that it is safe,"
Fraudsters and scammers have increasingly been using Zelle to quickly and easily transfer money to defraud customers. In response to complaints, Sen. Elizabeth Warren began an inquiry into Zelle and its fintech business operator, Early Warning Services LLC (EWS), owned by seven of the nation's leading banks, who initially declined to provide any data on the amount of fraud being committed on the platform.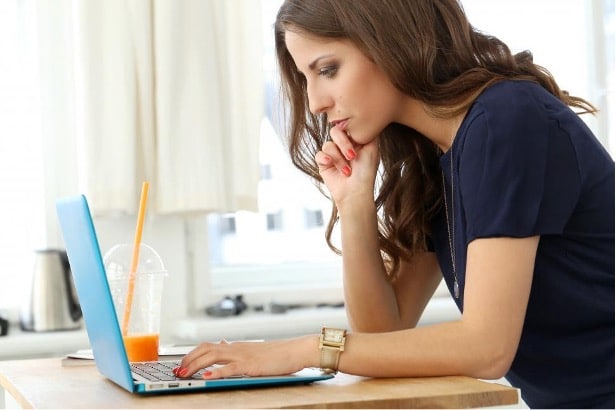 Rampant fraud and theft on Zelle & on the increase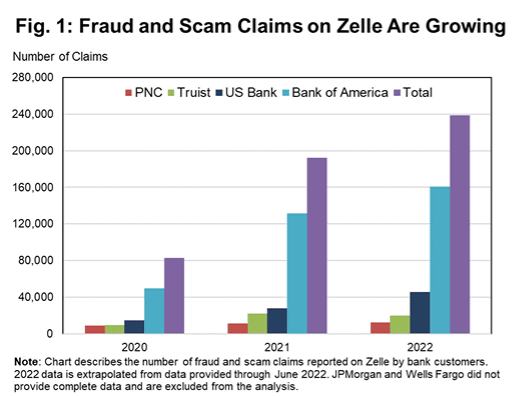 Four of the seven major banks provided data which showed the value of scam and fraud claims they received in 2020 was over $90 million. In 2021, this number jumped by more than 250% to nearly $236 million. If current trends continue, this number is expected to exceed $255 million in 2022.
Zelle is now the most popular peer-to-peer payment network in the United States, having processed $490 billion worth of transactions last year.
Banks are not repaying scam cases
In total, four banks reported 192,878 cases of scams – where customers said they were tricked into making payments on Zelle involving more than $213.8 million of payments from January 2021 to June 2022.
The report states that banks have made a clear distinction between fraudulent and scam claims.  If consumers are fraudulently induced to make Zelle payments, they are generally not reimbursed, according to the banks, but claim to repay consumers that suffer "unauthorized charges" (fraud) on Zelle.
Wells Fargo stated, "We organize our customer fraud processes in compliance with Regulation E, which provides consumer liability protections and error resolution requirements for electronic fund transfers. In addition to the protections under Regulation E, with timely notification, Zelle customers are not liable for any portion of an unauthorized transaction."
However, the data provided by the banks reveals that they are not repaying a significant portion of fraud claims potentially violating federal and CFPB rules.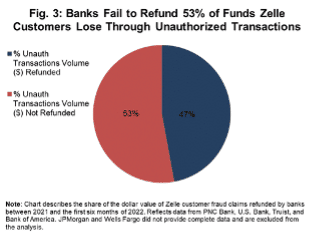 Sen. Warren and her office has sent numerous letters to both the CFPB and P2P networks requesting what steps would be taken to ensure consumer protection against this "widespread fraud" on money transfer apps which they cite has affected nearly 18 million Americans.  In a recent letter to CFPB, Sen. Warren's office encouraged Director Chopra to move forward in issuing guidance to provide better tools to protect consumers, citing the elderly and communities of color being disproportionately affected.  The letter states:
Witnesses testified that there are too few common-sense consumer protections available to older adults using P2P apps and that scams involving these platforms appear to disproportionately affect communities of color. Particularly for older adults with lower incomes, losing even a few hundred dollars can be devastating.
Electronic Transactions Association (ETA) is against the expansion of Regulation E to include authorized transfers, and it expresses concerns about including fraudulent induced purchases. ETA believes that addressing the underlying issue and correcting fraud are both critical.
Given the high level of fraud on Zelle, as well as the banks' inadequate efforts to resolve the problem, the CFPB, with regulatory authority over peer-to-peer platforms such as Zelle, should take rapid action to provide customers with options for recourse and banks need to implement sufficient measures to ensure the protection of consumers.
Have you been scammed or defrauded?
At Global Legal Law Firm, our lawyers are familiar with the rapidly changing nature of electronic payments processing, and the ever changing regulations involved, with decades of expertise in ISOs, processors, commercial collections, credit card brands, and other forms of electronic payment processing litigation. Let us guide you through this new and volatile environment, rather than attempting to navigate it on your own.
Recommended Posts
Exploring the Impact of Mobile Device Operating Systems on Financial Innovation In the ever-evolving...

Read More

Balancing Convenience and Complexity in the Digital Age In today's digital age, financial institutions...

Read More

How Open Banking, Tech Giants, and Mobile Devices are Shaping the Payments Landscape In...

Read More