Understanding Automatic Renewal Laws and Recent Regulatory Actions
In recent months, federal and state regulators have increased their enforcement of automatic renewal laws. The Federal Trade Commission (FTC) has been particularly active in its regulation of "dark patterns" and "junk fees", while the California Automatic Renewal Task Force (CART) recently settled a case with Naked Wine for alleged violations of the state's automatic renewal law. In this blog post, we'll take a look at these recent regulatory actions and explore their implications for other companies doing business in California.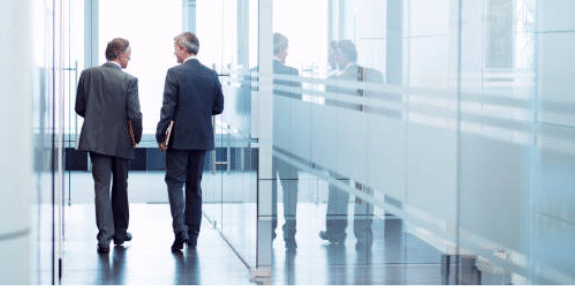 The FTC's Enforcement Policy Statement on "Dark Patterns" and "Junk Fees"
The FTC is committed to protecting consumers from deceptive or unfair practices when it comes to the marketing of products and services online, as outlined in their Rule Against Unfair or Deceptive Acts or Practices (ROSCA). To tackle "dark patterns" and "junk fees," the FTC recently released an Enforcement Policy Statement related to online subscription services.
A dark pattern is defined as any user interface that is designed to mislead or confuse consumers into making decisions they may not have otherwise made. Examples include pre-checked boxes that require customers to opt out of additional services or charges, confusing language that makes it difficult for customers to understand what they are signing up for, or hidden fees that are added on after customers have agreed to purchase a product or service. Junk fees refer to any additional charges that are added without adequate notice or disclosure. Under the FTC's new policy statement, companies engaging in such deceptive practices can be subject to civil penalties and legal action from the FTC.
Summary of Recent Developments
Recent developments concerning ROSCA enforcement include expansion of the rule beyond consumer-facing transactions to business-to-business contracts; and a $100 million settlement with Vonage in November 2022 due to violations of ROSCA enforcement. In addition, there have been several high-profile cases involving companies such as Amazon, Apple Music, AT&T Mobility LLC., Google LLC., Hulu LLC., Netflix Inc., Spotify USA Inc., Uber Technologies Inc., Xfinity Mobile LLC., YouTube LLC .and others that have been accused of violating ROSCA enforcement rules.
In 2017, the California Attorney General's Office initiated the Automatic Renewal Task Force (CART) to ensure that businesses comply with state automatic renewal laws. Recently, CART announced a resolution with Naked Wine USA Inc., based in San Francisco. The wine delivery service was reported to have broken various parts of law by automatically renewing contracts without obtaining customers' consent before billing them for an additional term.
Looking Ahead to Future Compliance Requirements and Best Practices
The recent actions taken by both the FTC and CART make it clear that companies must ensure compliance with applicable automatic renewal laws when offering online subscription services or face potential legal action from regulators. Companies should take proactive measures such as obtaining affirmative consent from customers prior to automatically renewing contracts or charging additional fees beyond what was originally agreed upon. Additionally, organizations should stay up-to-date on all regulatory changes related to negative option features in online agreements so that they remain compliant with applicable state and federal regulations going forward.
Conclusion
In conclusion, recent developments underlining negative option and continuity programs have made it increasingly important for businesses providing products and services to pay close attention when creating subscription agreements and cancellation policies. Companies must be aware that if they fail to comply with ROSCA enforcement rules they could face hefty fines from the FTC ranging from hundreds of thousands of dollars up into the millions. Therefore, thorough review is necessary before engaging in any type of subscription service agreement with customers. Additionally, consideration should be given towards protecting against potential liability risk through liability insurance coverage options available on the market today. By doing so businesses can ensure that their negative option/continuity programs remain compliant with current regulations while remaining profitable entities within their respective marketspaces.  Global Legal Law Firm can help organizations stay informed about all relevant changes taking place in this area of law so that you can make sure you remain compliant at all times.
At Global Legal Law Firm, our lawyers are familiar with the rapidly changing nature of electronic payments processing, and the ever changing regulations involved, with decades of expertise in ISOs, processors, commercial collections, credit card brands, and other forms of electronic payment processing litigation. Let us guide you through this new and volatile environment, rather than attempting to navigate it on your own.
Recommended Posts
Exploring the Impact of Mobile Device Operating Systems on Financial Innovation In the ever-evolving...

Read More

Balancing Convenience and Complexity in the Digital Age In today's digital age, financial institutions...

Read More

How Open Banking, Tech Giants, and Mobile Devices are Shaping the Payments Landscape In...

Read More